1. Register an account
Firstly, user click on the "Join free" link on the website. (1.1.1)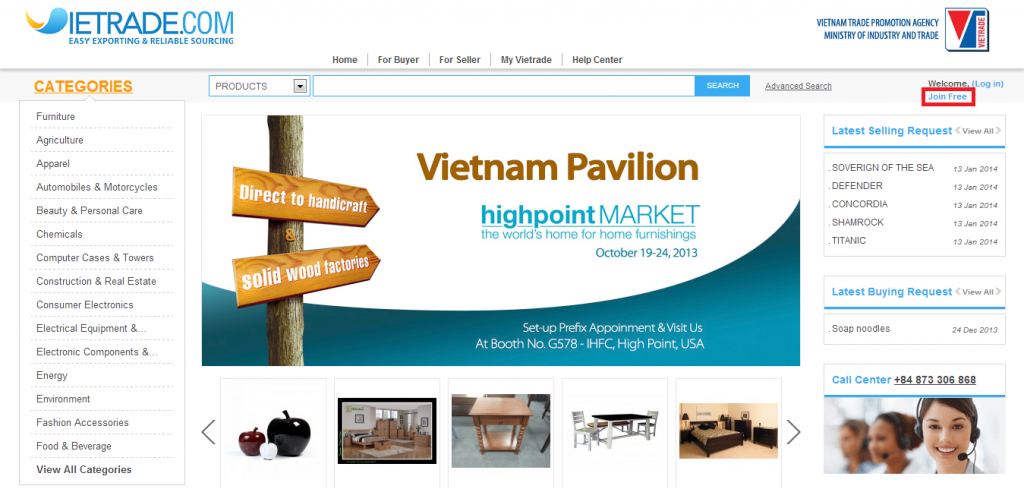 After the registration page appears, user enters all required information to the fields:
After that, user can read the "Terms and Conditions" by clicking on the link: (1.1.3)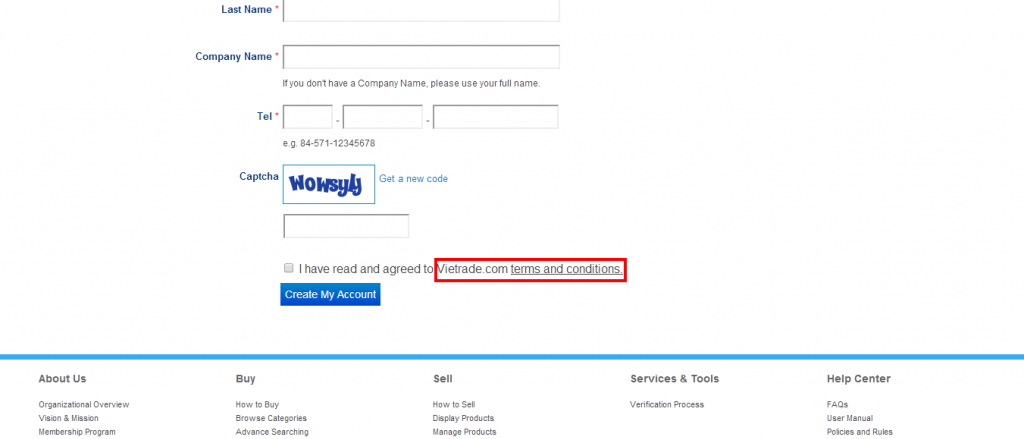 In order to register, user has to tick the box: "I have read and agreed to Vietrade.biz terms and conditions" and then click the button "Create My Account". (1.1.2)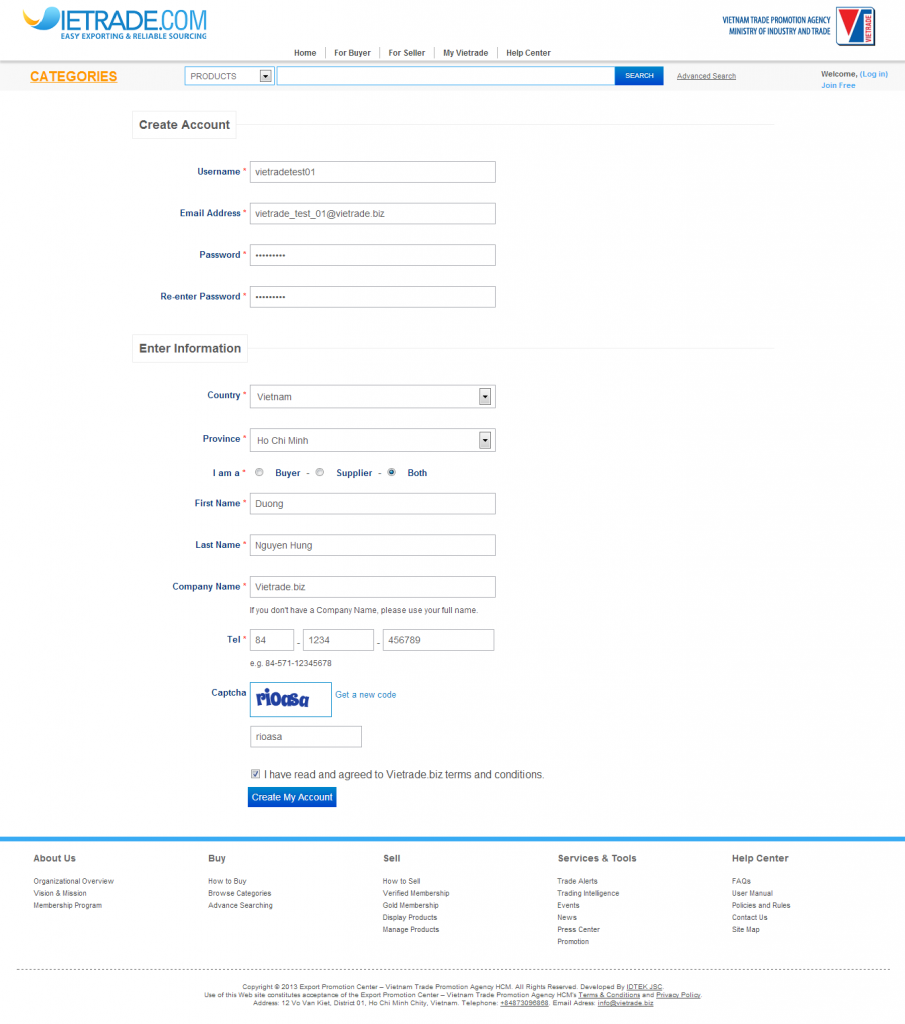 To finish the registration, user goes to his/her mail box and search for email from Vietrade.biz and click the link inside the email.
2. Find Products
User select "product" from the dropdown list on the left of the search field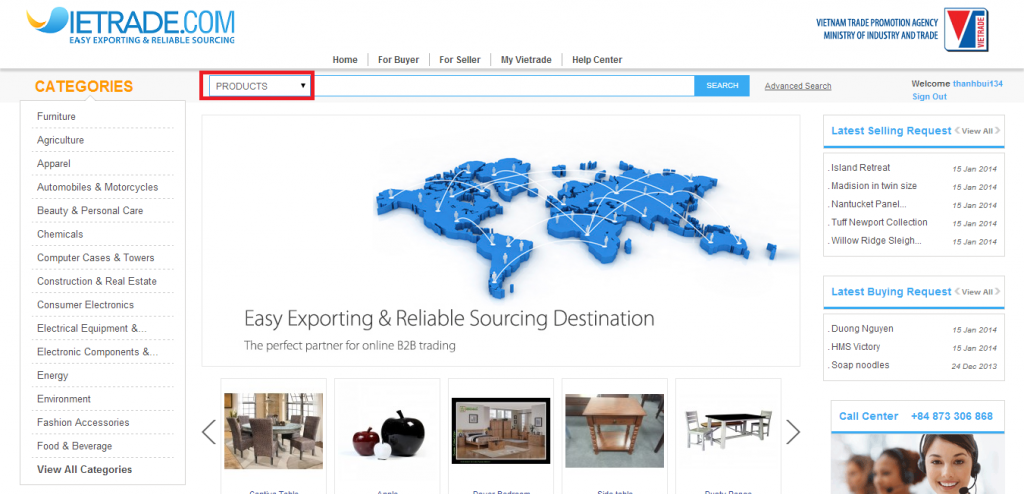 User enter the word they want to find to the search field and press the "Search" button. (5.1.1)
If user want to search with more specific information, user can click the "Advanced Search" link to use the advance function with category filter. (5.1.2)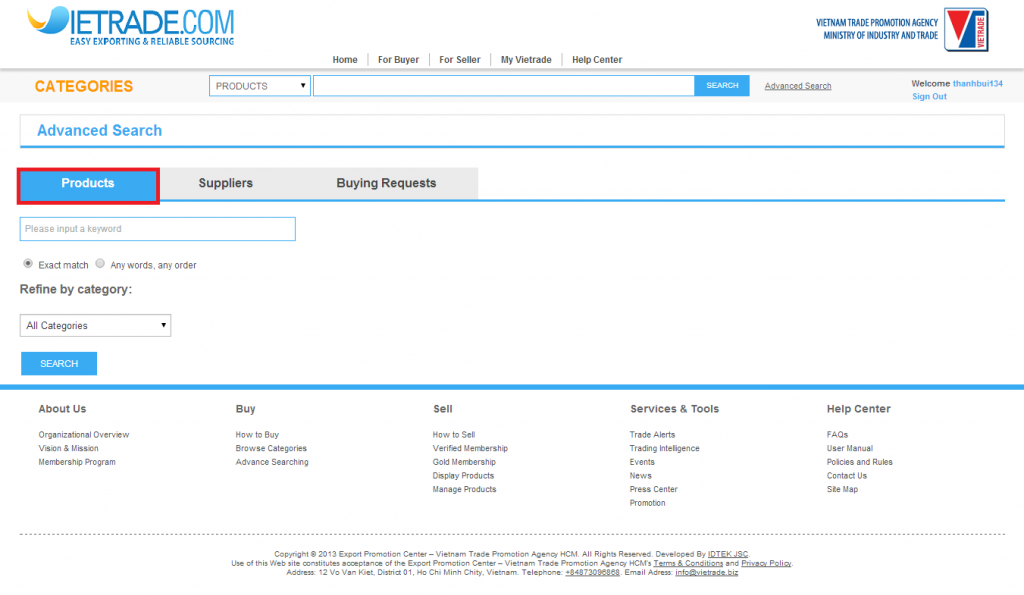 3. Contact supplier
User can click the Contact Detail link at Product page to ask supplier about product.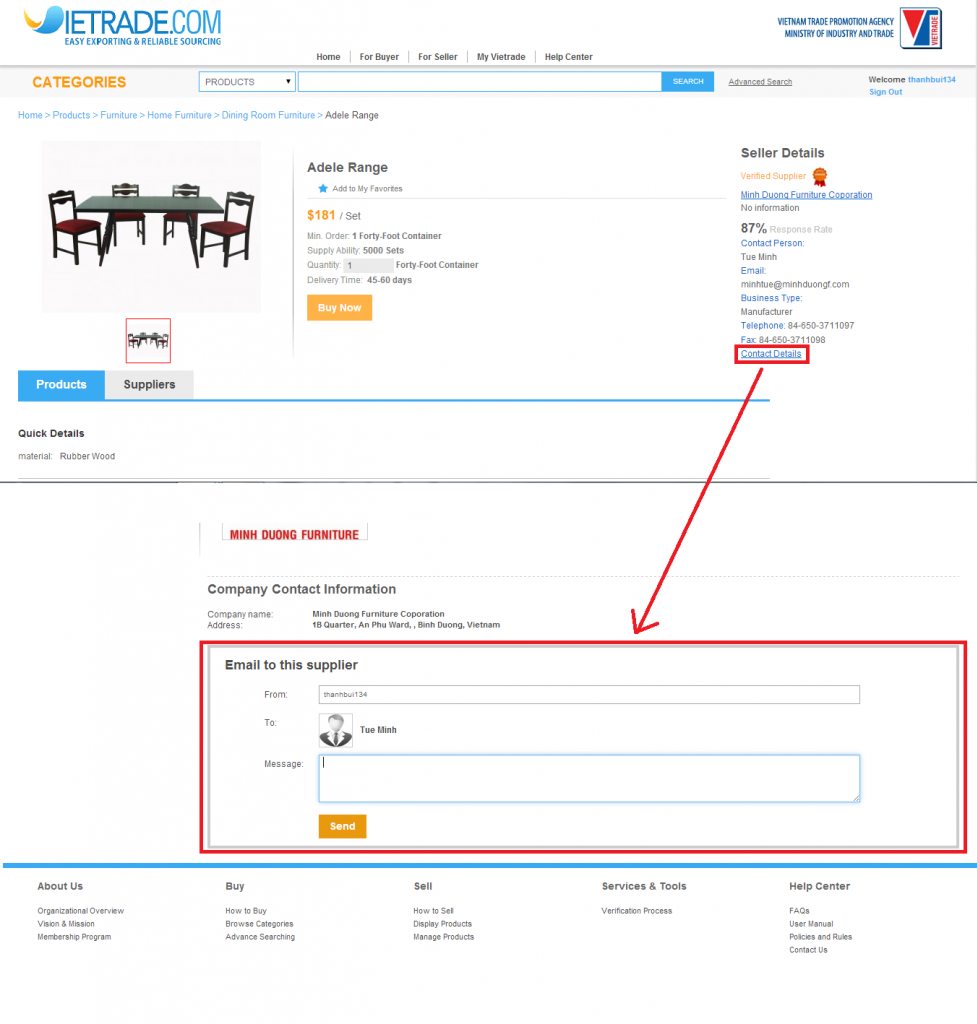 User can also scroll down the product page and click the contact Supplier link.
With product with no price, buyer can click on "Get Latest Price" to ask directly supplier for price.